Preliminary work
There are a couple of things that you, as a developer, need to know before getting started that will make the process of developing your own apps using the Trimble Precision SDK for Catalyst more transparent:
Application ID
You will see in our samples that you need to provide an application ID (a GUID) for application fingerprinting. While doing debug builds you can use the GUIDs of the provided sample; however those will fail when you create a release build.
To do release builds you need a properly registered application, check the documentation for details.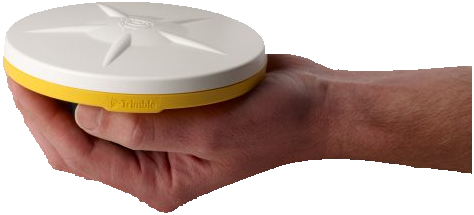 Trimble ID
Trimble Catalyst is a subscription-based service. Subscriptions are assigned to a user - very similar to buying an application in the Google Play Store. For that reason you need a valid Trimble ID (TID).
You and your users can create a Trimble ID easily at the Trimble Catalyst website. It's simple and free.
Trimble DA1
A subscription to Catalyst unlocks access the Trimble Catalyst software-defined GNSS receiver. The processors in today's Android phones and tablets are now fast enough and sophisticated enough, that what used to require circuit boards, capacitors, etc. can now be duplicated in digital code. But the weak link in turning an Android phone or tablet into a high-accuracy data capture device is the poor, built-in GNSS antenna. Trimble has solved this with the DA1 digital antenna that connects to the Android device via USB. The DA1 antenna is a required hardware component in the Catalyst ecosystem. Purchase a DA1 antenna from your local Trimble distributor. Find your nearest distributor using our
Mock locations vs using the SDK
Many applications are in need of precise positions - but can happily live with the information depth as provided via the Google Mock locations or the location object from there.
If you believe the information in the Location object by Android is good enough, make sure you don't miss the 'Overwrite Location Sharing' option in Trimble Mobile Manager (TMM). This approach requires no development effort on your part - your application behaves just as it normally would, and can benefit from receiving higher accuracy positions from the Trimble Catalyst service.
TMM also adds additional meta information to the location extras - accessible via known Android techniques. Detailed information on the available data can be found in the TMM developer documentation.
Alternatively, if you are developing an application that requires more complex GNSS workflows, for example performing measurements (also called 'going static') you will want to implement the SDK.
---
Getting started
Finally it's time to deep dive into the Trimble Catalyst universe: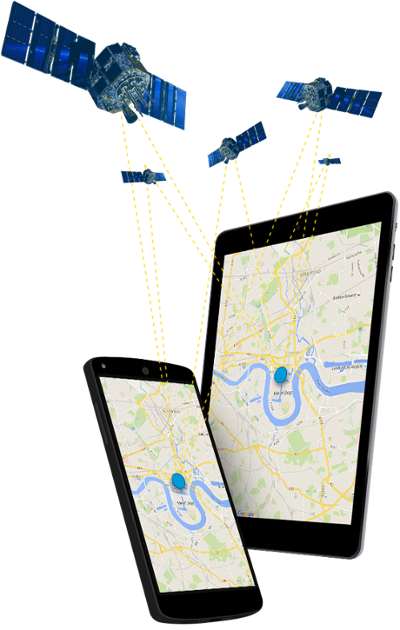 Create
Create a Trimble ID (TID) account so we can allocate a Developer Subscription for Trimble Catalyst to you.
Download
Download Trimble Mobile Manager from Google Play Store and so that your phone or tablet is ready for Trimble Catalyst.
Request
Request a free developer subscription to access the high accuracy modes (1m or better). Check the SDK documentation for details on how to request a developer demonstration subscription.
Download
Download the free SDK available in the download section of this page to receive the API.
Start
Start your Android Studio or Eclipse if you plan to use the Java based SDK or launch Microsoft Visual Studio with Xamarin for Android for a C# solution to start your application.
Check out
Check out the sample within the SDK and have a look at the documentation that comes with it to understand the philosophy of the SDK and to have a smooth start.
Develop
Develop your own precise-position-aware application and tell us about it so we can link to it in our partner section.