Welcome to the Trimble Catalyst Developer Portal
The Trimble® Precision software development kit (SDK) for Catalyst™ allows you to control the Trimble Catalyst soft-GNSS receiver, a revolutionary technology that delivers high accuracy positioning with an on-demand subscription service.
Catalyst opens the door to a new generation of location-based applications and workflows. Anyone can access highly accurate GNSS positions using Trimble Catalyst, and based on the specific needs of a workflow use Catalyst GNSS to build custom mapping, measurement, lay-out, and navigation applications.
The Trimble Precision SDK is a flexible SDK that builds on either Java® or Microsoft® Xamarin® and allows app developers to build applications for Android that integrate Trimble Catalyst technology.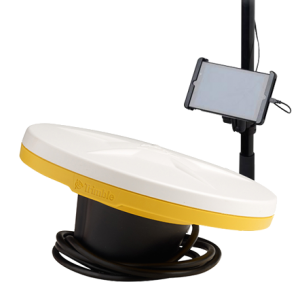 It provides you with:
High accuracy positioning technology

A subscription-based (pay when you need it) soft GNSS receiver

An easy-to-integrate component
Everything you need in one package
The Trimble Precision SDK for Catalyst provides all the tools you need to create applications utilizing Trimble Catalyst.
The SDK includes sample code for Android, a Facade sample implementation which can be directly used in your application plus a combined development guide/ API references.
If this is too technical and you are only interested in the location details, there are options to overwrite the Android location API - to give your application immediate access to the Catalyst precisions without changing a single line of code.
Continue reading for details…
Quick links
The most important pages for the Trimble Catalyst ecosystem are: